Spread-a-Bale has introduced Re-Bale to its portfolio. Launched at Cereals this week, the facility is designed to enable farmers, contractors, and also hay and straw merchants to reprocess conventional rectangular and round bales into 20kg bales to meet with global demand from the expanding equine, smallholding and pet marketplace. One bale can be de-baled and reprocessed into 12 small bales within one minute.
Re-Bale is designed to operate in conjunction with a tractor and pickup baler. The new facility features the base unit with a regulated bidirectional conveyor, powered from a tractor unit alongside the baler using a hydraulic spool valve. The bidirectional valve controls the conveyor's direction and speed.
The base unit is ideal for use in conjunction with Spread-a-Bale's M range machines fitted with the Feed-a-Bale deflector which directs the de-baled material in to the re-bale hopper. The combination can process a large rectangular bale within one minute.
Re-Bale is also available in modular form providing the opportunity to grow the facility in to a static plant capable of reprocessing up to 100 tonnes of straw or hay per day.
"Spread-a-Bale has utilised it's 20 years of experience in the baling sector to design and develop Re-Bale to solve the issues of repurposing straw and hay bales," explains the company's Michael Hughes. "Re-Bale provides effortless re-baling for farmers, contractors and hay and straw merchants operating on all scales, alternatively they have the opportunity to scale up to modular form to substantially increase throughput to meet the demand for traditional 20kg bales."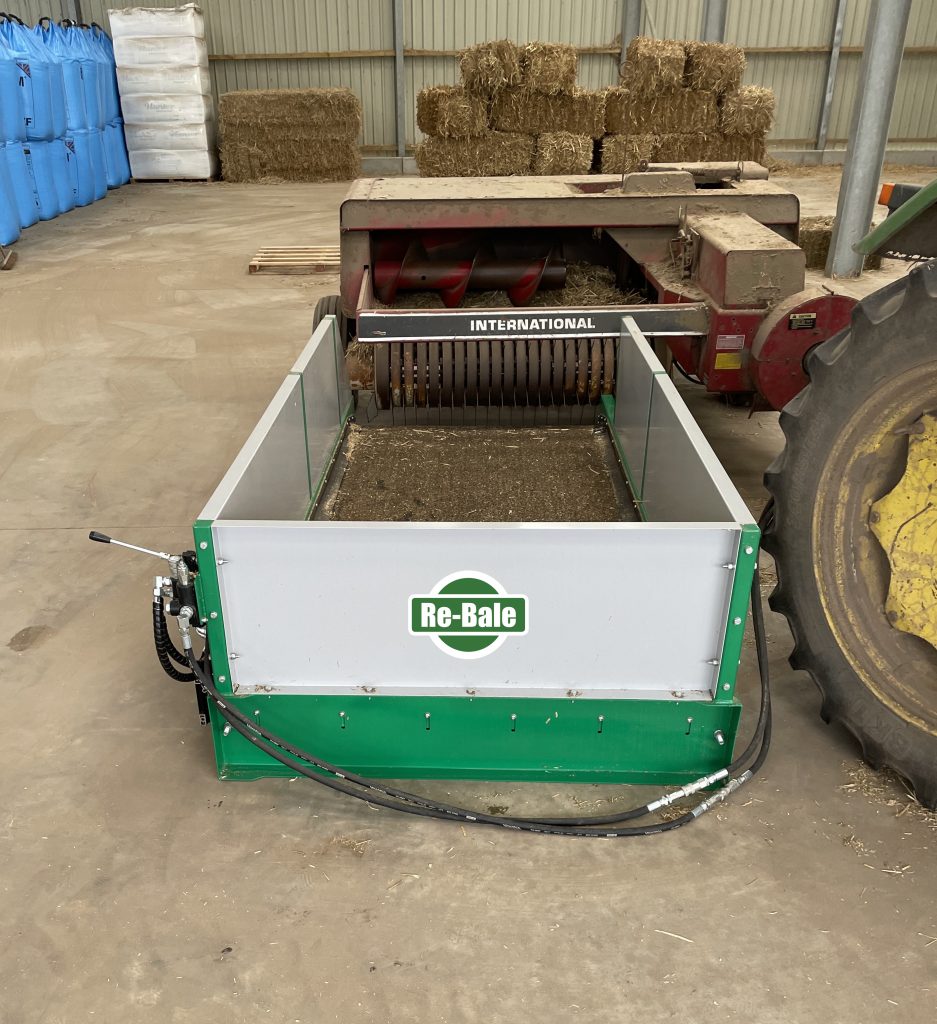 Re-Bale is available from Spread-a-Bale and its dealer network; see www.spread-a-bale.com
Further information from Spread-a-Bale's Michael Hughes on 07917 303535.