SPREAD-A-BALE
HOW TO IN 4 SIMPLE STEPS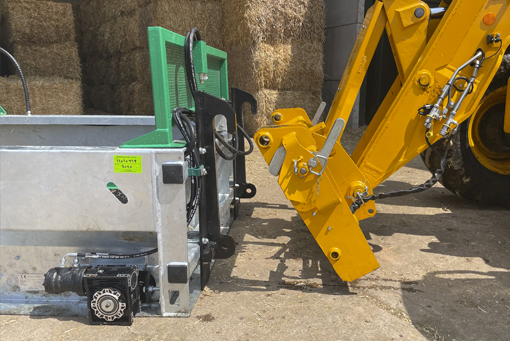 HOW TO ATTACH
Your Spread-a-Bale will be fitted with your choice of mountings. Attaching and detaching the machine is a quick and simple task.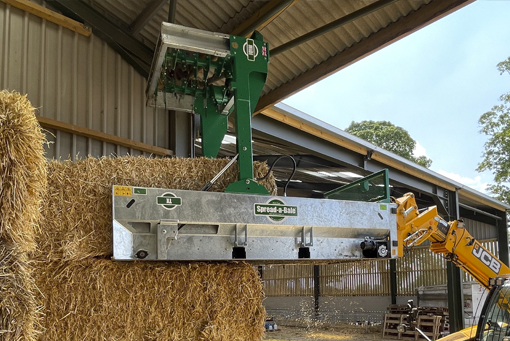 HOW TO LOAD
Spread-a-Bale is unique in being self loading: raise the spreader head and reverse the belt to pull the bale into the chamber, out of a stack or off the ground.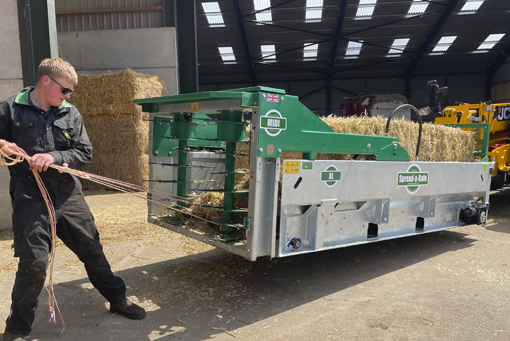 HOW TO DETWINE
Once you have cut and removed the bale twine or net-wrap you're ready to spread the straw.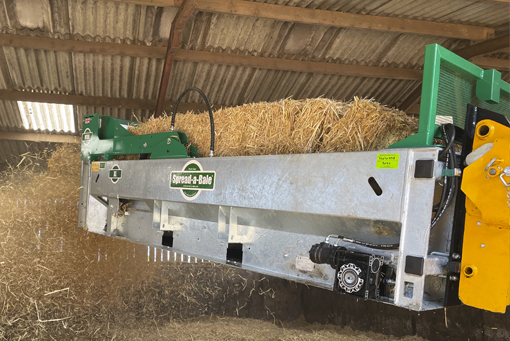 HOW TO SPREAD
Simply raise the machine into the desired position and by varying the engine revs you will spread a bale up to 8 metres quickly and safely, reducing waste and increasing efficiency.
MESSAGE US
Please get in touch using the contact form
Office +44 (0)1244 394258
David +44 (0)7904 899289
Didier (France) +33 607 38 97 69
Dietmar (Germany) +49 175 68 55 060